We have the pleasure to welcome You
to the website of Hotel Blaha Lujza!
Our hotel can be found in Balatonfüred, the oldest health and holiday town on the north shore of the lake Balaton, which is a popular health resort due to its geographical and climatic conditions.
Our rooms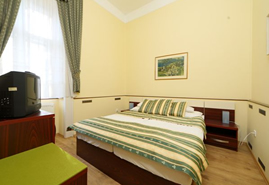 We await our Guests with
several services ...
Further
Photo gallery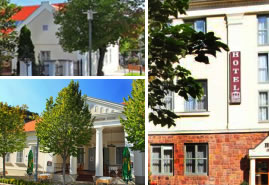 Get to know the hotel through the photos in the gallery ...
Further
Contact us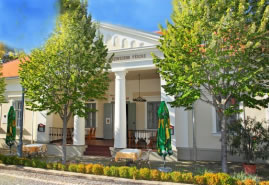 So far as we piqued Your interest, we await Your request ...
Further
We await You with the accustomed hospitality
at our hotel in Balatonfüred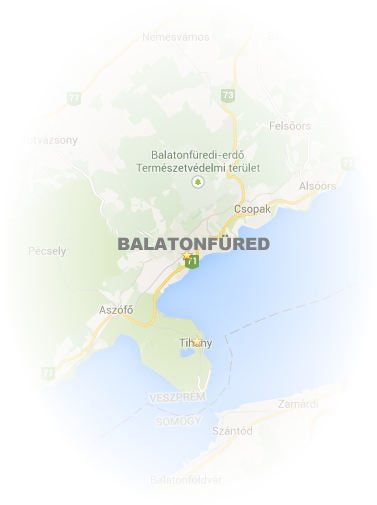 The building is one of the most tarnished historic building of Balatonfüred, which used to be the former holiday home of the unique actress, Lujza Blaha, "the Nightingale of the Nation". The house was built in a classicist style, and is located in the oldtown centre of Balatonfüred (only 200 meters far from the shore), in the historical Reform Era district. The Hotel is a friendly, familiar place, where the Guests can always return with joy, like friends.
A tennis court is located near the hotel in a quiet forest, and there's a possibility to try out watersports or to take a boat trip on Balaton.
The building has an intimate and elegant appearance, so it's suitable for weddings, family and other events, smaller conferences, meetings and team building trainings.
The sights related to the historical past of the town (Mór Jókai Memorial House, Town Museum, Vaszary and Kisfaludy Gallery, the Round Church, Tagore promenade) can be reached only with a few minutes walk from the Hotel. In Balatonfüred the sport, the culture, the healing are interwoven with the tourism. The town favours the visitors year by year with many new and even more traditional programmes.